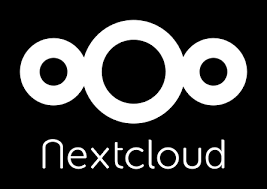 Protects your information
A secure self-hosted productivity platform that you can control. An alternative to Office 365
Do you belong to those that has head about how security leaks has created extreme consequences for companies, but you think that this would never happen you you?
Today when we have a more digital information connected and connected devices we really need to question if we really has thought of the security in our services.
Our concept to help companies securing their IT environment often includes Nextcloud because it is built for a more secure way of handling data.
That we with Nextcloud additionally offers a more broad and a more user friendly solution to a cost that challenges small and large organisations makes it even more interesting.

Makes it possible for companies to take back control over their data, securing that routines  are followed, get a good level on security and immediate access regardless of where their employees are.

Screen sharing, conduct meetings and conferences online, without leaking  information.

Nextcloud Groupware integrates calender, contacts, email and other productivity tools to help teams to do their work faster, simpler and on your terms.
Nextcloud - a simple solution
There are many products for file management, online meetings and productivity but Nextcloud stands out in its simplicity and ability to scale where both the small and the big company makes direct savings in its IT environment.
Own server as a cloud solution